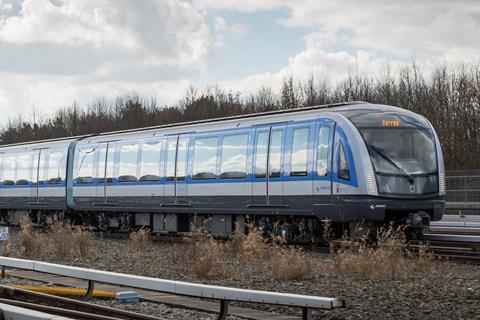 GERMANY: München municipal utility company SWM has placed a firm order for Siemens Mobility to supply a further 22 six-car Type C2 metro trains, which are scheduled to enter service on lines U2 and U6 from 2022. Operation on other lines is also planned.
The latest order announced on July 2 has been placed using the second and final option on a €185m contract for an initial 21 trainsets signed in November 2010, and takes SWM's total order to 67 of the Type C2 trainsets.
The first C2 was rolled out at Siemens' factory in Wien in April 2013, however entry into service was delayed until June 2016 by technical problems and a lengthy approval process. An option for a further 24 sets was exercised in September 2016, and the first of these entered service this May.
The design of the C2 trains was developed by local industrial designer Alexander Neumeister. Features include LED lighting strips to highlight door opening and closing, CCTV, passenger infotainment screens and LED interior lighting. The trains have walk-through interiors, with a capacity of 940 passengers.
Manufacturing is undertaken at the Wien plant, with bogies supplied from Graz.
'With the new C2 trains, we are steadily continuing to rejuvenate our metro fleet', said Ingo Wortmann, SWM Managing Director for Mobility and CEO of transport operator MVG, when the latest order was announced. 'Over the next 10 years, we want to retire all the old A and B trains and operate our metro system exclusively with modern high-performance trains. This means that we can add around 5 000 more seats to the trains without introducing a higher frequency.'