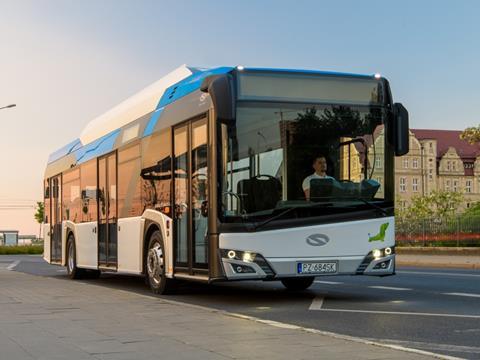 HUNGARY: Solaris Bus & Coach is to supply 10 battery electric buses to Paks, the Polish manufacturer announced on November 19.
The vehicles and five chargers are due to be delivered within 11 months of signing the €4·7m contract.
Six of the buses would be the 12 m version of the Urbino Electric. These would have capacity for 70 passengers including 28 seated, and would be equipped with 250 kWh Solaris High Energy batteries. The other four buses would be the Urbino 8.9 LE model, with 200 kWh batteries and capacity for 40 passengers including 24 seated. Both variants would be powered with a 160 kW traction motor.