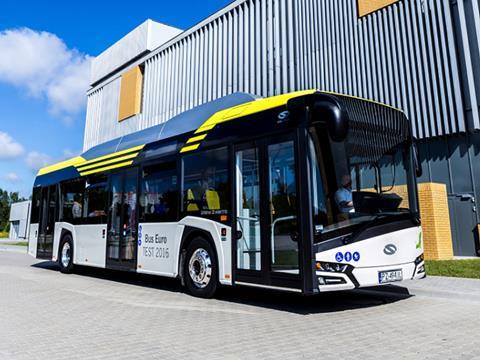 LUXEMBOURG: Operator Sales-Lentz has ordered five battery buses from Solaris to operate in Bascharage.
Solaris is due to deliver two 12 m buses in March 2019, followed by three 18 m articulated buses in June. All five will be fitted with Solaris High Energy batteries with a total capacity of 240 kWh, which would be recharged using plug-in charging on some occasions and a roof-mounted pantograph at other times.
The 12 m buses will be driven by two 125 kWh electric motors integrated into an electric portal axle, while the articulated vehicles will use a central 240 kW traction motor. All the buses will have air-conditioning, a passenger information system, CCTV, LED lighting and seatbelts.