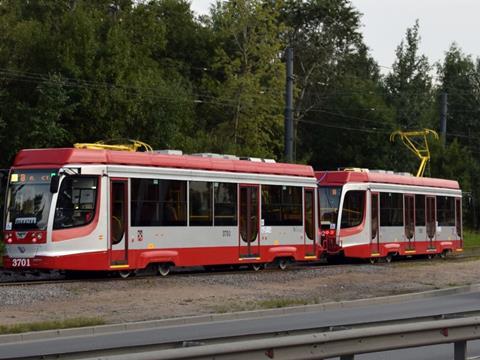 RUSSIA: Volgograd municipality has agreed a leasing deal for 20 vehicles to operate on its fast tram line.
UKVZ will supply two batches of 10 Type 71-623-03 trams, with deliveries to be completed by the end of March 2018. The 543·3m rouble deal with Sberbank Leasing runs until December 31 2022.
Also known as the KTM-23-03, the 16·4 m long 40% low-floor trams will have capacity for 127 passengers, including 33 seated, and can run in multiple. They will be fitted with asynchronous traction motors.