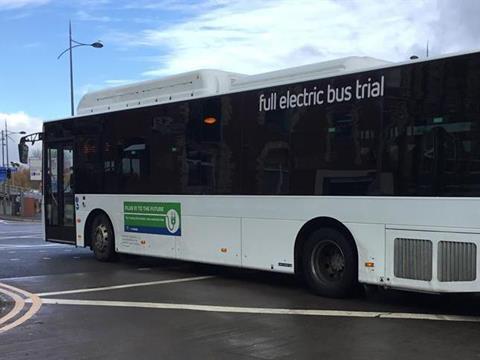 UK: Newport Transport has ordered 15 battery electric buses from Chinese manufacturer Yutong.
The order is being partly financed through a funding line from battery manufacture Zenobe Energy, and the buses will be supplied in partnership with Yutong's UK distributor Pelican Engineering.
The first of the 12 m E12 buses is due to arrive next month, with seven following in February 2020 and the remaining seven in April.
The buses have an operating range of up to 330 km. They are equipped with LED lighting, USB sockets and 39 seats.