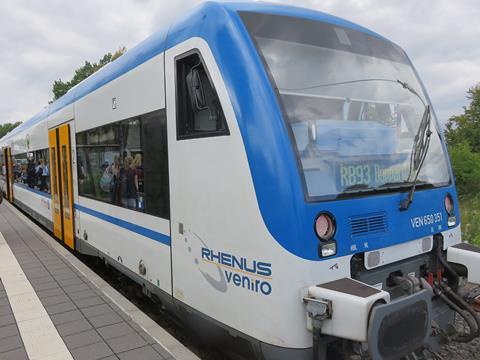 TRANSDEV: Veolia has signed a draft agreement to sell its 30% stake in transport group Transdev to German family-owned water, recycling, logistics and public transport business Rethmann Group for €340m.
The deal announced on October 2 is subject to regulatory approval, which is expected by the end of the year, and would complete utility company Veolia's withdrawal from the transport sector.
Rethmann Group said it had concluded a partnership agreement with Transdev's majority shareholder Caisse des Dépôts Group setting out their 'shared strategic vision' for the development of the business.
Rethmann intends to contribute its Rhenus Veniro bus and rail activities in Germany to Transdev, which would result in it owning 34% of Transdev's capital.
Caisse des Dépôts Group would retain control of Transdev, with more than two-thirds of the voting rights and 66% of the capital. The Transdev board would have six members representing Caisse des Dépôts Group, three representing Rethmann Group, one independent member and one representing employees.
Rethmann Group said it would be a long-term investor in Transdev, aiming to reinforce the international activities of the transport group which currently has more than 60% of its activity outside France.
Caisse des Dépôts Group CEO Eric Lombard welcomed the involvement of Rethmann Group, saying it would make Transdev 'a true European mobility champion'.
In the transport sector, Rethmann currently operates buses in seven German Länder, three regional rail routes and public transport services in Zwickau.
'Climate change and the digital and collaborative transformations at work today will create and multiply new opportunities for mobility', said Ludger Rethmann, adding that his family business wants 'to bring our expertise in international logistics and services to communities, and our long-term family-owned industrial model, to Transdev in order to develop custom-designed mobility solutions.'