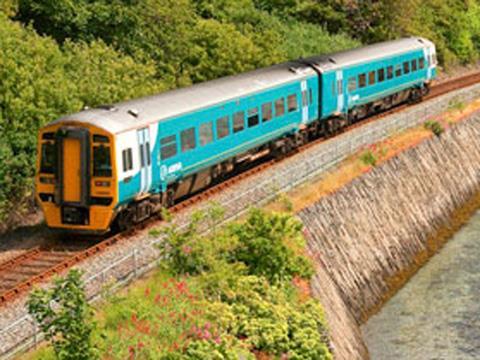 UK: The Welsh Government invited shortlisted bidders Abellio Rail Cymru, Arriva Rail Wales, KeolisAmey and MTR Corp (Cymru) Ltd to submit final tenders for the next Wales & Borders passenger franchise on September 28.
The franchise is scheduled to start in October 2018. The current franchise held by Arriva Trains Wales was awarded by the UK Department for Transport, but the replacement 'Operator & Development Partner' contract is to be awarded by the devolved Welsh Government with much more design input from the bidders.
Transport for Wales officials and bidders have been discussing a range of possible approaches since January, allowing 'new ideas to be explored and collaborative working relationships to be developed' instead of issuing a set specification for companies to bid for.
On September 29 the Welsh Government said it had committed to 'keep a safety critical conductor (guard) on all of the Wales & Borders trains and services including heavy rail Metro services and the trains will require this second person to operate'.
The infrastructure would remain with Network Rail, except for the Core Valley lines around Cardiff where responsibility would transfer to the Welsh Government through Transport for Wales, subject to an agreed evaluation of the assets between Network Rail and the Welsh Government. This would support the development of a 'Metro' transport network offering improved connectivity. Employees would remain in the public sector with Network Rail or TFW.
There would be a guarantee of no compulsory redundancies throughout the franchise, and trade union representation on the TFW board.