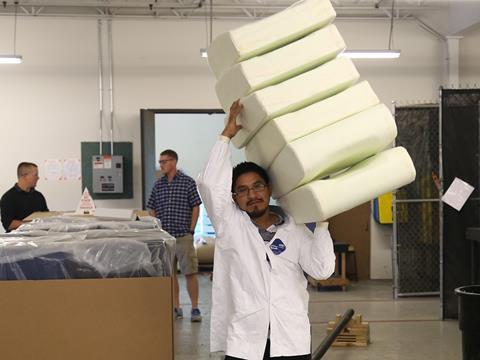 USA: Washington Metropolitan Area Transit Authority has awarded First State Manufacturing a five-year contract to refurbish the seats on its fleet of more than 1 100 metro cars.
Delaware-based company First State supplies public transport and military aircraft seating and carpets, as well as covers for lorries and missiles.
'First State worked to reverse engineer every seat on the line and created drawings and processes standardising the seating requirements throughout the fleet, ensuring each seat meets with the strict standards established by Washington Metro', said CEO & President Dave Hitchens.
'Every seat that comes through our manufacturing facility has already been through our hands at least once before and production knows exactly how to handle the manufacturing and expedite shipment back to our partners', said Vice-President of Marketing, Scott Crothers. 'We are excited to have this opportunity to continue this long-term partnership.'