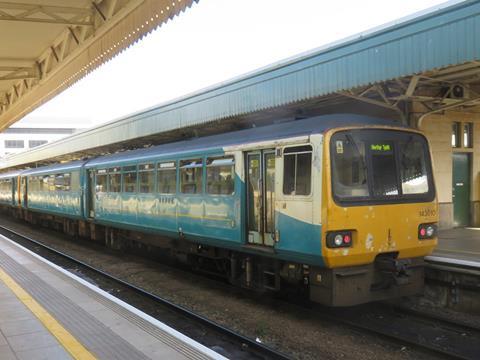 UK: The Welsh Government's key priorities for the new rolling stock which is to be procured under the Wales & Borders Operator & Development Partner contract have been set out by Cabinet Secretary for Economy & Infrastructure Ken Skates.
The Welsh Government says that passengers' perception of the quality of the trains they use is 'a fundamental aspect of their overall satisfaction with the service provided'. Bidders for the DOP contract which is scheduled to start in late 2018 must submit proposals for 'high-quality' rolling stock which would meet increasing expectations for mobile working and connectivity, passenger information and the provision of space for luggage and bicycles.
All rolling stock will be required to comply with the Persons with Reduced Mobility TSI, and controlled-emission toilets must be provided 'wherever appropriate'.
Bidders must plan to provide sufficient capacity to meet a forecast 74% growth in ridership by 2030, so that 'even on the busiest services, passengers do not have to stand for more than 20 min'. Vehicles for the South Wales Metro area must be capable of allowing rapid boarding and alighting.
Diesel-only traction is to be phased out on the Core Valley Lines around Cardiff, with conventional electrification, stored energy systems and hybrid systems to be considered as alternatives.
Bidders would be expected to minimise the impact of rolling stock and maintenance depots on the environment. Possibilities include the use of regenerative braking and energy monitoring systems, while depots could make use of solar energy and water harvesting as well as improving noise and lighting management.
Transport for Wales will now work with prequalified bidders Abellio, Arriva, KeolisAmey and MTR Corp to explore how these minimum requirements can be incorporated into the detailed specification for the ODP contract.
In the meantime, it is to work with current franchisee Arriva Trains Wales to identify shorter-term options for providing additional capacity on busy services.