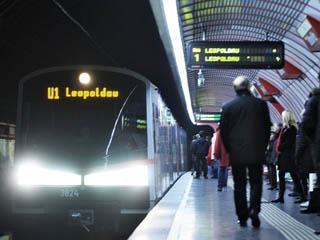 AUSTRIA: The Wien city authorities have selected the spa at Oberlaa rather than Rothneusiedl as the southern terminus of a planned extension to metro line U1, saying this would serve a larger population.
The decision, announced on March 21, will enable main works on the €600m project to begin this year for opening in 2017.
The 4·6 km extension from Reumannplatz will take north-south line U1 to 19·2 km and add five new stations at Troststraße, Altes Landgut, Alaudagasse, Neulaa and Oberlaa. Preliminary works for the first three stations, which are common to both route options, began in 2010.
Alaudagasse will include passive provision for a future branch to Rothneusiedl once development justifies it.