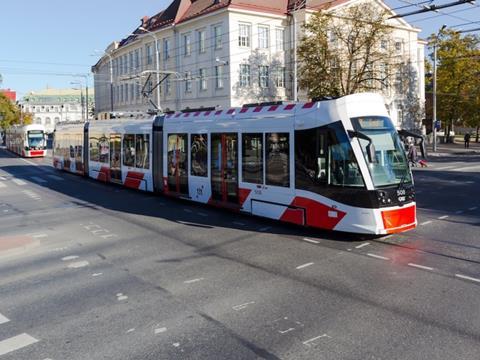 ESTONIA: Construction work began on August 10 on an extension of the Tallinn tram network to serve the city's airport.
The 700 m double-track extension runs south from the Ülemiste Jaam terminus of Route 4, which opened in October 2015 at the end of a 300 m branch. A tunnel would take the route under the railway at Ülemiste station and the main Suur-Sõjamäe road, before running at-grade along Keevise to the airport terminal. In addition to a stop at the terminal, a turning loop and traction substation are being built.
A consortium of Merko Ehitus and KMG Insenerehituse was selected in late 2015 to build the extension. The project cost of €11·5m (excluding VAT) is 85% financed by the EU. Completion is due in late 2017.
A tram extension at the other end of the city to sea port terminal A or D is also planned, but neither the cost nor timescale has been announced.