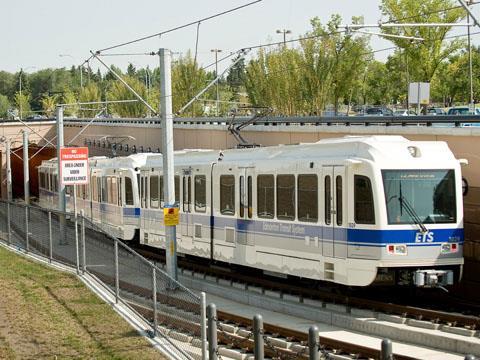 CANADA: May 2 marked the start of major construction work on the 3·3 km, three-station light rail extension in Edmonton, running from Churchill to the Northern Alberta Institute of Technology.

The tracks will be at grade except for a 700 m long, 18 m deep tunnel between Churchill and MacEwan. When revenue service begins in the spring of 2014, a new route will be established between Health Sciences and NAIT.

Preliminary work has been underway since last year and a section of tunnel has already been completed as part of work on a new office block. Construction is underway along four blocks of Kingsway, from 102nd Street to 106th Street, with completion set for October. Other 2011 activities, including utility relocation, building demolition and tunnelling on 105 Avenue, are tentatively scheduled to begin in late summer.

The C$755m capital cost includes contributions from the local, provincial and federal governments. The extension, the first part of an ambitious light rail expansion programme, is expected to carry around 13 200 new weekday riders.

Meanwhile, Aecom Technology Corp has been awarded a US$32·5m contract extension to provide project management and engineering services for the NAIT extension. The company recently completed the detailed design phase for the project.