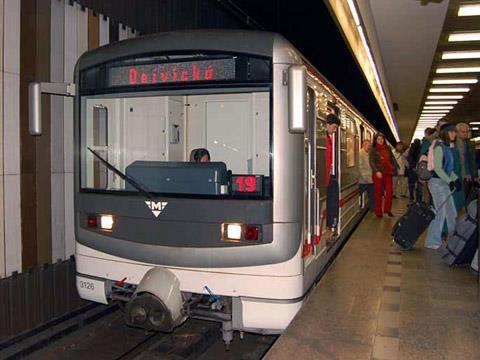 CZECH REPUBLIC: Praha Mayor Pavel Bém, city councillor Radovan Šteiner, Praha Public Transport Co Director General Martin Dvorák and other officials launched work on a 6 km western extension of Praha metro Line A on April 12, by laying a foundation stone at the site of Červený Vrch station.

The extension from Dejvická to the residential suburb of Motol, with intermediate stations at Červený Vrch, Vele¬slavín and Petřiny, is being built by Metrostav and Hochtief CZ and is due to open in 2014.

The EU is expected to contribute around €250m towards the KC18·7bn (€744m) cost, while the remainder will be financed by Praha Public Transport Co.
Line A is due to be extended by a further 6·9 km to the international airport at Letiště Ruzyně by 2021. There will be four intermediate stations, but the exact route has yet to be decided.

Also at the planning stage is construction of Line D, from Hlavní nádrazí to Písnice, which would relieve pressure on Line C. Costing around KC40bn, the line would be 11 km long with 10 stations and a depot at Písnice.