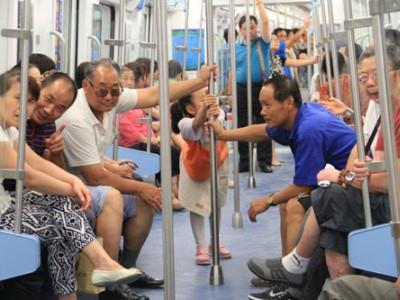 CHINA: Line 1 of the Xi'an metro opened for trial operation on September 16 after almost five years of construction.
The 25·4 km east–west line links Fangzhicheng in the east with Houweizhai in the west via Tonghuamen, Chaoyangmen, Wulukou, Beidajie and Hancheng Road. There are 19 stations in total, and interchange with the north–south Line 2 is provided at Beidajie.
The line has two depots, one stabling centre and two electricity substations. It shares a control centre with Line 2. Total construction investment was 12·27bn yuan. In its first day of operation, 274 services carried 154 808 passenger trips.