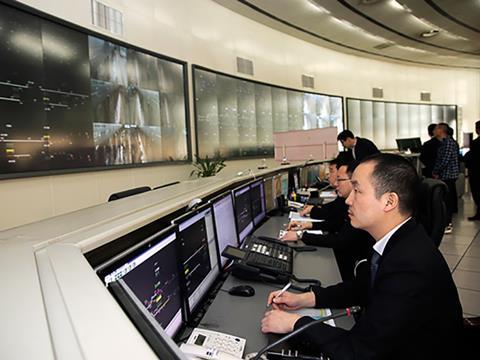 CHINA: Xi'an metro Line 3 opened on October 15, running 39·1 km from Yuhuazhai in the southwest of the city to Baoshuiqu in the northeast. Line 3 has 19 underground and seven surface stations, including interchanges with Line 1 at Tonghuamen and with Line 2 at Xiaozhai.
CRRC Dalian has supplied 41 six-car Type B2 Class DKZ17 trainsets which are maintained at two depots at Yuhuazhai and at Guoji Gangwuqu. The 1·5 kV DC overhead trainsets have four motor and two trailer cars, reflecting the steep gradients on the line. They have a maximum speed of 80 km/h and a capacity of 1 880 passengers, including 169 seated. The line is equipped with Siemens Trainguard MT communications-based train control.
An 11 km western extension from Yuhuazhai to Kunmingchi with four stations is planned.