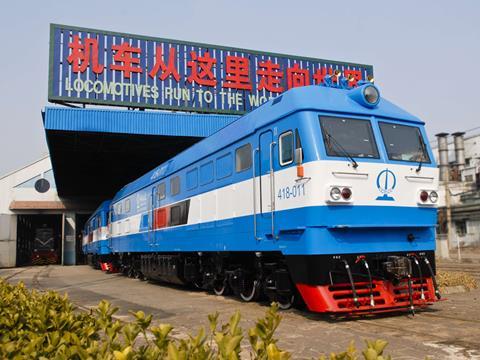 ETHIOPIA: CNR Dalian is supplying three diesel locomotives for use by contractor China Civil Engineering Construction Corp during the construction of the standard gauge route which is to replace the out-of-use metre gauge line from Djibouti to Addis Abeba.
The 2 940 kW locomotives have 16V240ZJD engines and a maximum speed of 100 km/h. They are designed to operate in temperatures of 50°C and altitudes of 2 000 m, and have two level of air filtration to handle the dusty environment.
When ambient temperatures exceed 40°C the onboard computer can automatically adjust the output power of the main generator to optimise performance. The air-conditioned cab has a double roof for temperature insulation.