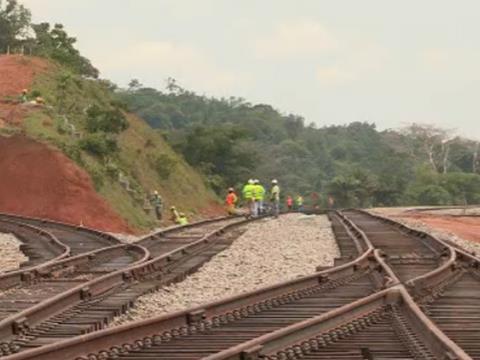 LIBERIA: The government of Liberia is to convene discussions this year which could lead to Sable Mining exporting iron ore from neighbouring Guinea using the 273 km Yekepa - Buchanan line.
The former Lamco railway was rehabilitated by ArcelorMittal and operations restarted in 2011 under a 2006 mineral development agreement which makes provision for the line to be used by other companies.
Sable expects to begin iron ore production in Guinea during 2015, and the standard gauge Liberian line would offer more direct route to the coast than the metre gauge line in Guinea.