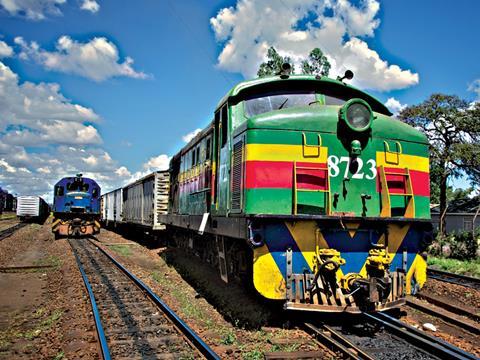 AFRICA: Egypt-based energy and infrastructure group Qalaa has confirmed that 'preliminary negotiations are ongoing' with several prospective local and international buyers for its 73·76% stake in Kenya – Uganda railway concessionaire Rift Valley Railways.
On January 5 Qalaa said no official offer had yet been made or any agreement reached. The group took the decision to divest the business after the management concluded that additional capital was required to complete RVR's ongoing modernisation programme, 'which has already yielded positive results on operational performance'. Qalaa said it would continue to provide operational and managerial support to RVR, and continue with the turnaround strategy until a sale agreement was reached.
Qalaa has classed RVR as a discontinued operation since the first quarter of 2016.
RVR operates the 2 350 km metre-gauge network linking Mombasa with Nairobi and Kampala under a 25-year concession which was signed in 2006 and subsequently restructured in 2011 when a five-year investment programme was launched.
The Chinese-backed MoKaKi standard gauge line is currently under construction on a parallel route, raising questions about the long-term future of the older line.