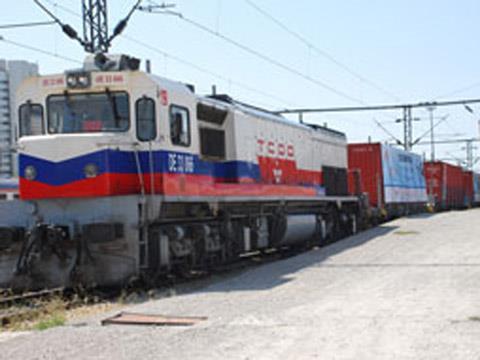 TURKEY: Infrastructure manager TCDD has awarded a TL190m contract for the construction of a railway between the existing Samsun - Sivas line and TCDD's Gelemen rail logistics centre. The lead contractor will be a consortium of Dekovil Entegre Sistemler and Feza Taahut.
The contract involves construction of a 6·7 km link between the Gelemen logistics hub near Tekkekoy and a junction with the main line. The work is due to be completed within 180 days of contract award and covers all civil and railway fit-out work including supply of ballast, sleepers and related components.
The Gelemen logistics centre is located to the east of Samsun, close to the city's port district. The port is the main transhipment point on Turkey's central Black Sea coast, owned by TCDD and operated by Ceynak Lojistik ve Ticaret under a 36 year lease.
Gelemen is one of 21 rail-served 'logistics villages' being developed by TCDD, all of which are expected to be operational by 2023. The branch will link the Gelemen site to the 378 km Samsun - Sivas line, on which an upgrading programme worth €279m has recently been completed.