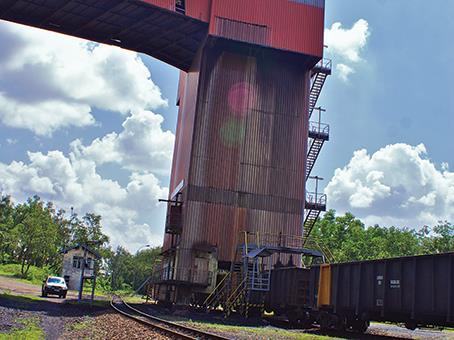 INDONESIA: President Joko Widodo has reconfirmed the government's commitment to construction of a 2 168 route-km railway across the island of Sumatra, linking three disparate 1 067 mm gauge networks.
Outlining the government's infrastructure priorities for the 2015-19 period, Widodo said on November 27 that a feasibility study for the initial sections of the new railway between Lampung and Aceh would be undertaken next year, with a view to construction beginning before the end of 2015. According to the National Development Planning Board, the railway would share its alignment as far as possible with the Trans-Sumatra toll road, construction of which began near Medan in October last year. NDPB hopes that the 65tr rupiah railway could be completed by 2025.
The first section of railway to be built is likely to be between Pekanbaru and Dumai in Riau province, where land could be procured for both the road and railway together. However, around 15 km of track has been relaid around the port of Lhokseumawe on the alignment of the former Medan – Banda Aceh railway closed in the 1970s; this is reported to be operational, as are some sections of the network around Medan, including a 26 km line to Kuala Namu airport.
The government expects to invest a total of 283tr rupiah in railway development in 2015-19, NDPB says. Other priority projects include construction of the 145 km Makassar – Pare Pare line on the island of Sulawesi, for which a groundbreaking ceremony was held last August, and double-tracking of the southern trans-Java main line between Bandung and Solo.
However, recently-appointed Transport Minister Ignasius Jonan, a former president of national operator PT KAI, has told local media that high-profile projects such as the proposed Jakarta – Bandung high speed line and the express rail link to Soekarno-Hatta airport in Jakarta would 'not be financed from the state budget'.