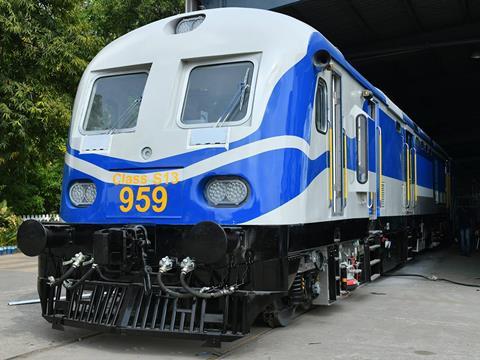 SRI LANKA: A US$91·3m contract for the modernisation of the 130 km Maho – Omanthai line was signed by the government and Indian Railways subsidiary IRCON International on July 18.
The 36-month project will raise the line speed from 60 km/h to 120 km/h and eliminate 40 km/h speed restrictions, while reducing maintenance costs. It includes works at 12 large and seven small stations, the repair or rebuilding of 218 culverts and 90 bridges, and upgrading of 78 level crossings.
Financing is being provided by the Indian government. According to the High Commission in Colombo, India has so far committed lines of credit worth around US$ 1.3bn for railway development in Sri Lanka. Indian companies have upgraded 300 km of track and provided modern signalling and telecoms covering 330 km, and are supplying six DMUs, 10 locomotives, 20 container wagons, 30 fuel tank wagons and 160 coaches.