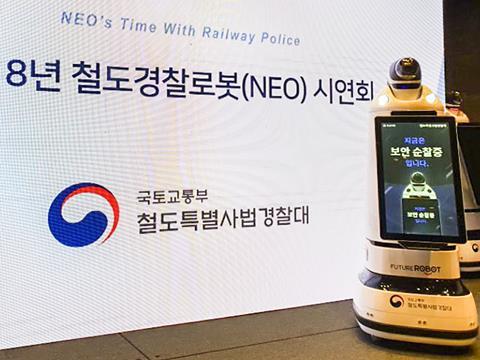 SOUTH KOREA: This month four police robots are to be deployed at Seoul and Dongdaegu stations, where they will undertake autonomous patrols, provide CCTV coverage and interact with passengers to provide safety and other information.
The robots have been developed by Future Robot as part of its Furo range of interactive and information display robots.
In addition to operating autonomously, the police robots will be equipped with remote control systems for use in potentially hazardous environments and inspecting suspicious packages.