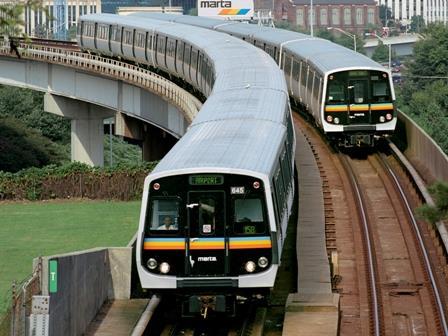 USA: Metropolitan Atlanta Rapid Transit Authority has awarded Alstom a $117m contract to overhaul and modernise the aging train control and safety systems installed on the city's metro network.

The work will be funded from MARTA's capital budget and is expected to take five years. The contract also includes two five-year options which would extend maintenance of the new systems by Alstom Signaling Inc for up to 10 years, increasing the total order value to $142·9m.

The existing equipment, now 30 years old and suffering from obsolescence, will be upgraded to the latest train control and SCADA technology. According to MARTA, this will allow the operator to improve on-time performance, enhance safety, provide real-time passenger information and increase reliability as well as reducing maintenance costs.

This project 'positions MARTA to broaden its reach in terms of creating an integrated transit network for the future that will have the capacity to serve the entire Atlanta region', explained MARTA General Manager & CEO Dr Beverly Scott.