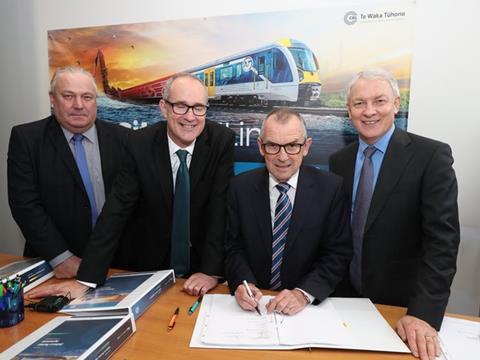 NEW ZEALAND: The main contract for construction of the tunnels and stations on the Auckland City Rail Link was formally signed on July 19, at an event attended by Transport Minister Phil Twyford and Auckland Mayor Phil Goff.
Project promoter City Rail Link had selected the Link Alliance consortium in April, and awarded an initial NZ$75m contract for early works while legal and financial negotiations were completed for the main C3 contract. The alliance brings together Vinci Construction Grands Projets, Downer, Soletanche Bachy International, WSP Opus, AECOM New Zealand and Tonkin + Taylor.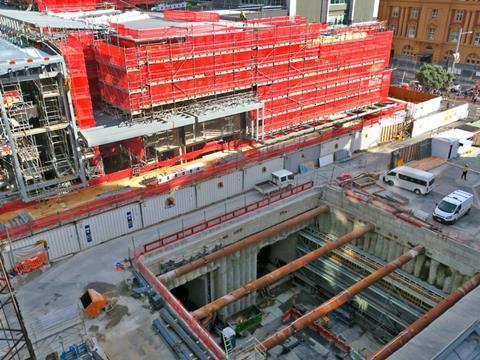 Signing of the Project Alliance Agreement clears the way for the three construction companies and three design companies to start work on completing the cross-city tunnels and building two inner-city underground stations, as well as modernising and expanding Mt Eden station where the loop will rejoin the existing Western Line.
Due for completion in 2024, the 3·45 km twin-bore tunnels under central Auckland will convert the current terminus at Britomart into a through station, and create an urban rail ring around the city centre. Construction of three smaller sections of the route is already underway at Lower Queen Street/Britomart, North Albert Street in the city centre and at Mt Eden.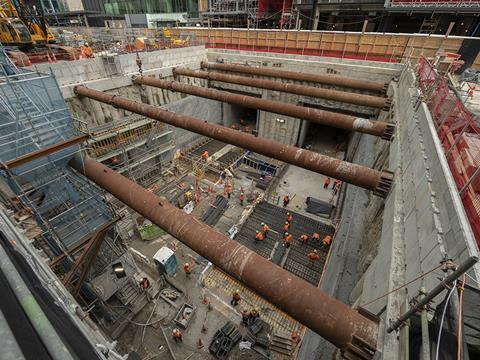 Goff described the rail link as a game-changer for Auckland. 'It will double the capacity of our rail network, reduce travel times into and through the central city, and help take cars off the roads, as well as driving investment in our region. The signing of this agreement will help ensure the delivery of the world-class transport system our city needs. With the population of Auckland growing by 40 000 a year and public transport journeys exceeding 100 million in the past year, the completion of CRL can't come soon enough.'
According to City Rail Link Ltd Chief Executive Sean Sweeney, 'Aucklanders can be confident that a project transforming the way they travel, live and work will be delivered to a high standard, on time in 2024, and on budget, leaving behind an outstanding legacy for the city'.