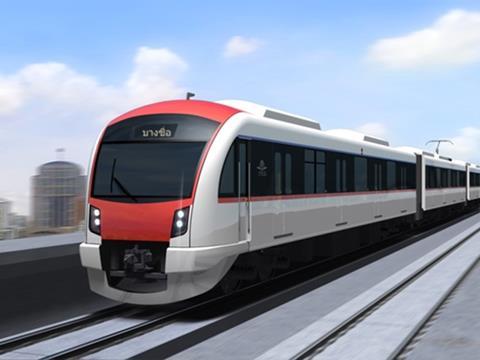 THAILAND: The government approved the construction of two lines in Bangkok on July 26, to be built under the management of State Railways of Thailand. The Budget Bureau and Finance Ministry are to provide loans towards the 44·2bn baht project cost.
The 25·9 km elevated Light Red Line would link Bang Sue with Hua Mak in the east, with intermediate stations at Phaya Thai, Makkasan and Ramkhamhaeng.
The Dark Red Line would run south from Bang Sue to Hua Lamphong. An underground alignment would run from Bang Sue to Yommarat, with intermediate stations at Samsen and Ratcha Withi, before coming to the surface to serve Yosse and Hua Lamphong.
Tenders are expected to be called in August. Construction is scheduled to start in February and be completed in 2019, ahead of the planned start of operations in 2020.