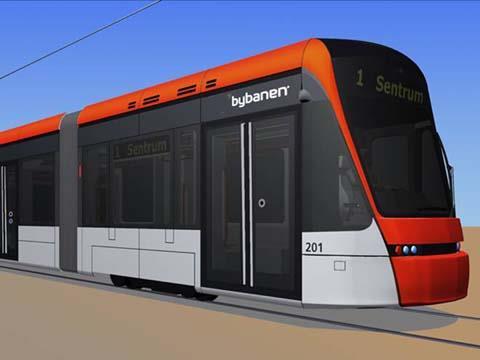 NORWAY: The city of Bergen has signed a previously-announced €35m contract ordering 12 Variobahn trams from Stadler Pankow, with an option for a further 20. Closure of the deal was confirmed on January 29 by Stadler, which will be responsible for maintaining the cars for eight years.
Top speed will be 70 km/h; the cars will have 84 seats and space for 151 standees at a density of 4/m².
The trams will be deployed on the 9·8 km first phase of the Bybanen light rail line between central Bergen and Nesttun, which is expected to open in May 2010.
Similar to trams now in service in Chemnitz and Sydney, the bi-directional vehicles for Bergen will be 32·2 m long, with a floor height of 350 mm throughout.