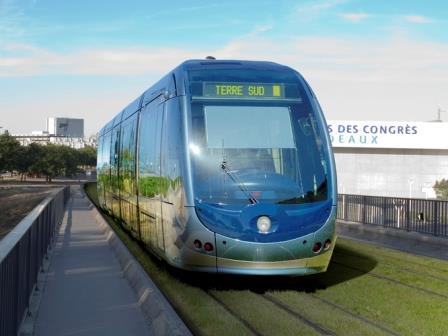 FRANCE: Greater Bordeaux authority Communauté Urbaine de Bordeaux has selected Alstom as preferred bidder to supply 26 Citadis trams for Phase III of the city's network expansion programme.

The new vehicles will be 43 m long with capacity for up to 400 passengers. The first unit is due to be supplied 31 months after order confirmation, and all deliveries should be completed within 57 months. The €80m contract also includes options for up to 30 more vehicles.

The city's existing three-line tram network is 43 km long and is worked by 74 Citadis 302 and 402 vehicles equipped with ground-level APS power supply for catenary-free operation on several sections totalling 13 km.

On November 6 2009, CUB approved plans to extend all three tram routes and to build Line D, a 9·7 km line between Quinconces and Cantinolle. The €582m project will add 33 km of new track, including a 7 km tram-train route from Ravezies to Cracovie-Blanquefort. Most of the work will be completed by 2013, with sections of lines C and D following in 2017-18.