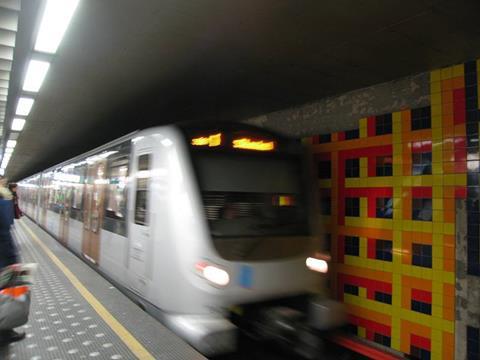 BELGIUM: Brussels transport operator STIB announced on December 10 that it will install an Alcatel-Lucent optic fibre broadband communication network for the conversion of the metro to driverless operation.
A wavelength division multiplexing network based on Alcatel-Lucent's 1830 photonic service switch will be used as the basis for communications-based train control, on-board passenger information, and communication between vending machines, ticket offices and STIB offices. Two parallel loops will provide a fully redundant network. According to Alcatel-Lucent, the 140 nodes will be the largest number of reconfigurable optical add-drop multiplexer nodes deployed by a metro network.
STIB's Pulsar project to automate the metro will also see the installation of platform screen doors and 10 000 CCTV cameras. It is designed to increase service frequency from 24 to 40 trains per hour, to cope with an expected ridership increase to 415 million passengers/year by 2017.
Read our interview with STIB CEO Brieuc de Meeûs in the March 2013 issue of Metro Report International, which subscribers can access in the digital archive.