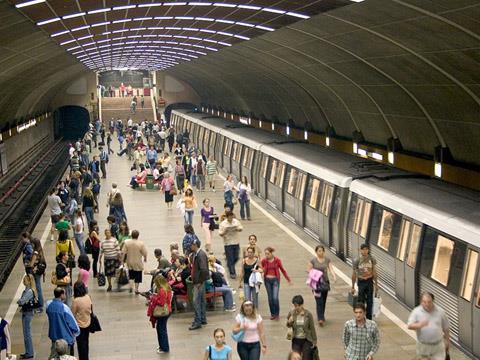 ROMANIA: The European Commission approved on June 4 an €83m grant from the EU Cohesion Fund for the northwest extension of Line 4 of the București metro.
The €97·7m project would extend Line 4 by 1·9 km northwest from its current terminus of Parc Bazilescu to Străulești, with an intermediate station at Laminorului. This would bringing the line to 8 km with eight stations when it opens in 2018.
The extension is expected to bring about a 65% reduction in journey time to the city centre for the 50 000 residents in the Chitila and Bucureștii Noi areas compared with surface transport. Estimated ridership for the extended line is 3·5 million passengers/year.
In May metro operator Metrorex announced that it would allocate around €33m for the project as part of a larger infrastructure spending plan ahead of the Euro 2020 football championships.