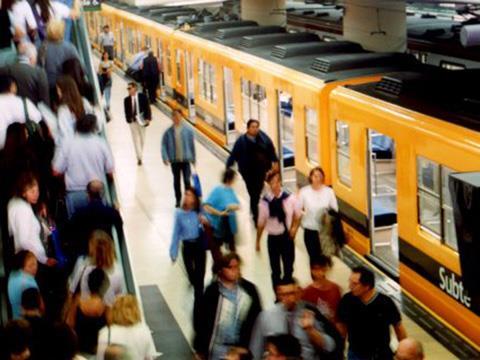 ARGENTINA: The Buenos Aires city government has selected a consortium led by Techint as preferred bidder to build two extensions of metro Line H, including six new stations. The winning offer was 2258m pesos, although the consortium had also submitted a bid of 2560m pesos that would have seen it provide 15% of the project cost.
Line H is to be extended northwards from Corrientes to Plaza Francia, with intermediate stations at Córdoba, Santa Fe and Las Heras. The southern extension from Hospitales would serve new stations at Pompeya and Sáenz. Work is expected to be completed by mid-2015.
At the request of the bidders, the city government has postponed until the end of 2011 the deadline for submitting offers to supply 102 new cars for Line H, including finance. As well as Alstom, Bombardier and CAF, Citic and CFR of China have been shortlisted for the US$200m contract.
Part of the Line H rolling stock budget has been used to acquire 24 Series 5000 cars from Madrid Metro at a cost of €700 000 per vehicle. Pending contract signature, these cars were expected to arrive in Buenos Aires towards the end of this year to operate the extension of Line B to Villa Urquiza.