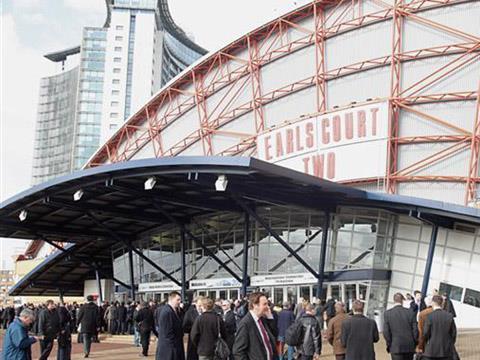 UK: Revealing that no fewer than 424 exhibitors from 17 countries were participating in the Railtex 2011 exhibition at London's Earls Court Two centre, the Chairman of Mack Brooks Exhibitions Simon Brooks said the event presented 'a wonderful spectacle', which demonstrated 'the very latest that the industry has to offer'.
The event is strongly endorsed by Network Rail, which sees the exhibition as a key opportunity to develop closer relationships with its suppliers and potential partners. Speaking at the opening ceremony on June 14, NR Chairman Rick Haythornthwaite suggested that there had never been 'any time in the history of the railway where the opportunities for change have been bigger.' Emphasising the need to reduce costs and demonstrate value for money, he said 'the gauntlet has been thrown down by the Secretary of State and Sir Roy McNulty. Our challenge is to deliver for users and taxpayers.'
He insisted that 'Network Rail has to find a way of working in a collaborative environment. We believe that we are changing, and we are here to emphasise that fact. We want to get into conversation with our suppliers and our partners, and pump momentum into change. The time for reform is now, but the window will not stay open for long. We still have a lot to do, but I hope that we can turn that sentiment into real, practical change over the next few years.'
Welcoming NR's involvement as 'a great opportunity to build relationships', RIA Director General Jeremy Candfield said 'collaboration across the rail industry' was 'absolutely essential to deliver major projects'. Noting that the National Skills Academy for Railway Engineering, which had been under discussion during Railtex 2009, had not just been launched but was actually exhibiting, he pointed out that 'skills development and training need investment, and consistency of procurement' in order to present the industry as an attractive long-term opportunity.
See the video for highlights of Day 1 at Railtex, provided by Newtonmann.