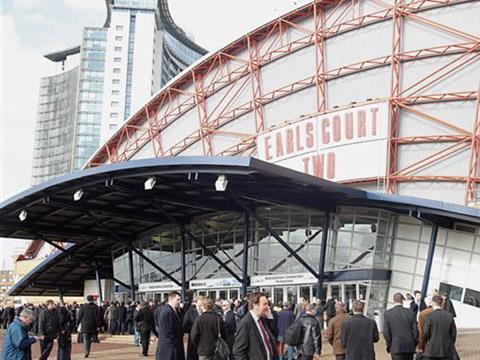 RAILTEX: With more than 350 exhibitors gathering at London's Earls Court exhibition centre, the 10th Railtex trade fair taking place on June 14-16 is set to be bigger than the 2009 event, which attracted more than 11 000 attendees.
Among leading companies taking part at Railtex 2011 will be Bombardier Transportation, Faiveley Transport, Invensys Rail, Knorr-Bremse, Siemens Mobility and Tata Steel. Regular features include an on-track display of rail-mounted equipment and products, an informal networking reception and a programme of meet-the-buyer sessions organised by UK Trade & Investment and the Railway Industry Association.
Much of the focus for this year's event will be on the potential opportunities for work on major projects for Network Rail and London Underground. Exhibition Manager Michael Wilton said the 10th Railtex show 'comes at time when suppliers to the UK rail market can look forward to plenty of business opportunities. With Crossrail now well underway and a clear government commitment to high speed rail, plus the prospect of other major network enhancements such as electrification, the industry will be benefiting from a period of sustained investment'.
Keynote speakers
The exhibition is to be opened on June 14 by Network Rail Chairman Rick Haythornthwaite, who will present his vision of the future of the nation's rail infrastructure in the first of the event's three daily keynote addresses.
In its Comprehensive Spending Review last year, the government committed to continuing investment in expansion and modernisation of the UK's national rail network, and this will be addressed on June 15, when Secretary of State for Transport Philip Hammond will be sharing the government's latest thinking on the role of rail in the national transport mix.
Despite the commitment to investment, there is still considerable pressure to ensure better value for money from the rail sector, particularly in terms of operations, maintenance and renewals. As Chairman of the Rail Value For Money study published last month, Sir Roy McNulty will be speaking on June 16, setting out his views of the challenges that need to be faced over the coming years.
With strong demand growth evident in both the freight and passenger markets, Network Rail identified capacity enhancements totalling £7·6bn in its business plan for Control Period 4 between 2009 and 2014; many of these schemes are already underway, and further projects are being developed for CP5 in 2014-19. Work is well advanced on the £5·5bn Thameslink Programme, which is now due for completion in 2018, and getting underway for the remodelling of Reading ahead of the Great Western Main Line electrification. The infrastructure manager will also be hosting a series of presentations about many of its major projects.
The capital is also the focus of much attention, with the Crossrail scheme being managed by Transport for London hailed by some as Europe's largest infrastructure project. Work is ramping up rapidly, with many contracts awarded and boring of the main cross-city tunnels due to get underway next year. Modernisation of the London Underground network is continuing despite the collapse of the controversial PPP.
Looking further ahead, the government is now undertaking public consultation for the first phase of the proposed High Speed 2 linking London with Birmingham, Manchester and Leeds.
Railway Gazette International is the only official international media partner for Railtex 2011, and in conjunction with Mack Brooks will be producing a daily newspaper to highlight news and activities at the show. Meet the team on Stand F61.