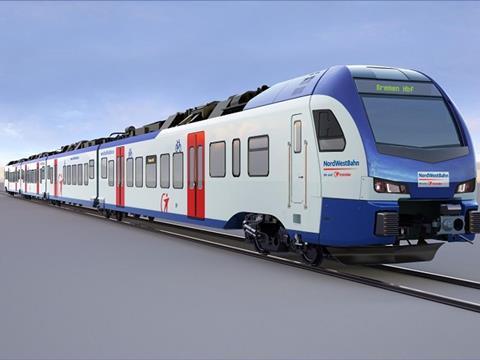 GERMANY: Leasing company Alpha Trains is to finance enhancement of the Regio-S-Bahn Bremen/Niedersachsen fleet, including the €100m acquisition of new electric multiple-units as well as the refurbishment of existing trainsets.
Regio-S-Bahn Bremen/Niedersachsen services have been operated by Transdev's NordWestBahn since 2010. Following a competitive tender, in April this year the incumbent was awarded the next contract which runs for 15 years from December 2021.
As part of this, the operator has placed an order through Alpha Trains for 16 Stadler Flirt XL electric multiple-units. These are scheduled to enter service from December 2022, supporting an increase in services and providing a larger operating reserve.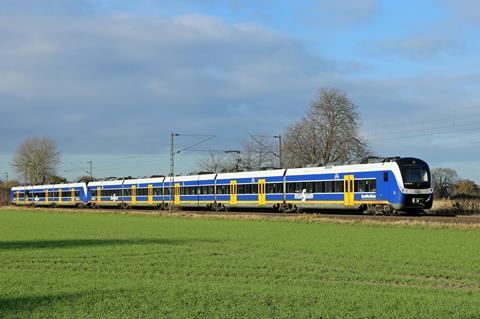 The leasing company has also awarded Talbot Services in Aachen a contract to refurbish the existing fleet of 35 Alstom Cordia Continental units.
This will include a 'modern exterior and interior design', and the installation of wi-fi, CCTV and a new passenger information system.
'Renewed deployment of our existing fleet, combined with financing of these new trains, demonstrates how competitive our product and service offerings are and how satisfied our clients are', said Thomas Schmidt, Managing Director of Alpha Trains' Passenger Division, on October 22.