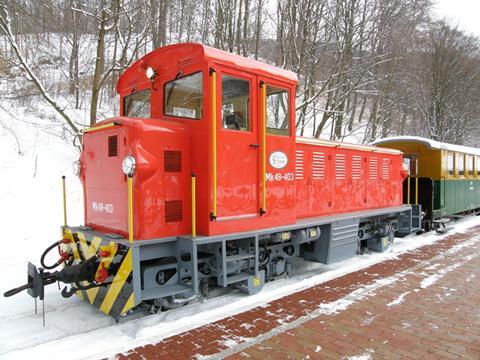 HUNGARY: A Rába Mk 48 diesel-hydraulic locomotive dating from 1960 has been rebuilt as a low-emission battery-diesel hybrid for the 760 mm gauge Szilvásvárad Forest Railway, a 4 km line which now carries tourist traffic.
The rebuild by MÁV Vasjármü included installing a 204 kW Cummins QSB6.7 engine meeting EU Stage IIIB emissions regulations, along with lithium batteries which are charged when the four-axle locomotive is running down the line's steep gradients. The stored energy is used to power the locomotive in electric mode for shunting at stations.
The rebuild has been supported by the EU as part of a package which includes station upgrades on the line.
A prototype battery-diesel locomotive has been operated by the Lillafüred Forest Railway since 2010.