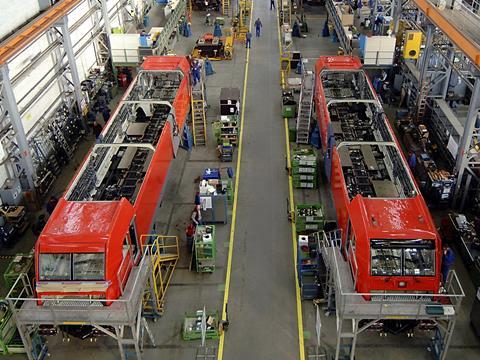 GERMANY: Bombardier Transportation has announced the completion of negotiations with employee representatives for the 'reorientation' of its German activities.
The company said the programme scheduled for completion by 2020 would offer all of its German sites a 'long-term and sustainable perspective', although there would be a loss of up to 2 200 jobs in Germany by 2020, with around a third being temporary positions.
The announcement on March 28 builds on an agreement reached with the general works council in September last year, which had formalised principles agreed by management and employee representatives at a supervisory board meeting on June 29.
A voluntary redundancy programme and redundancy packages have been agreed, which Bombardier Transportation said would mean the changes could be undertaken in an 'economically viable and, at the same time, socially responsible' way.
'I am pleased that today we can give the green light for the implementation of our vigorous future strategy', said Michael Fohrer, head of Bombardier Transportation in Germany. 'Our transformation covers three crucial points: the implementation of our platform strategy through higher product standardisation, the specialisation of our locations with clear assignment of competences, and investments in digitisation. With this programme, Bombardier will become significantly more efficient and thus more competitive in Germany.'