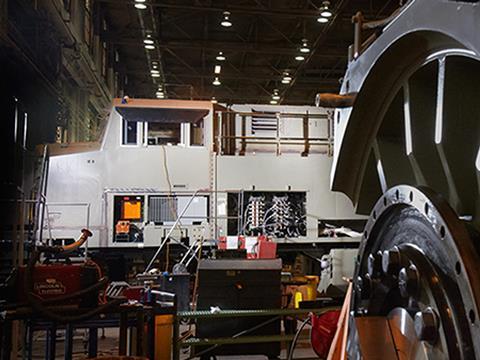 INDIA: On November 9 the Ministry of Railways issued GE with a letter of award for a US$2·6bn joint venture contract to develop a factory to supply and maintain 1 000 diesel locomotives. The contract is expected to be signed within 30 days.
GE said the deal was the biggest it had ever won in India, and would see the company invest US$200m to build the factory at Marhowra in Bihar as well as maintenance facilities at Bhatinda in Punjab and Gandhidham in Gujarat.
Plans for the factory were first announced by the government in 2006. Following an international tender, requests for proposals were issued to two shortlisted bidders on March 11 2015. The PPP contract still needs to be formalised and a joint venture between the Ministry of Railways (with a 26% stake) and GE Global Sourcing India established before construction begins. The land has already been acquired by Indian Railways, and the factory is expected to be completed within three years.
The plant would produce 4 500 hp and 6 000 hp diesel-electric freight locomotives with GE Evolution engines, with the first scheduled to be delivered in January 2018. The contract will allow the first 100 locomotives to be imported or assembled using imported kits, but the rest must be built in India with mostly Indian content.
Indian Railways will commit to buying 100 locomotives/year for 10 years at a basic cost of Rs146·6bn for 1 000 locomotives. The supplier would maintain the locomotives until the 13th year of the contract, at which point Indian Railways would take over responsibility for maintenance. A passenger locomotive may also be produced.
GE said the deal would provide a 'major boost' to the modernisation of Indian Railways, and support the development of local skills. 'This project combines GE's deep infrastructure and manufacturing expertise with India's growth priorities', said Jamie Miller, CEO of GE Transportation. 'This is an exciting and integral part of our localisation strategy in India.'
A similar tendering process for the establishment of an electric locomotive plant is underway.