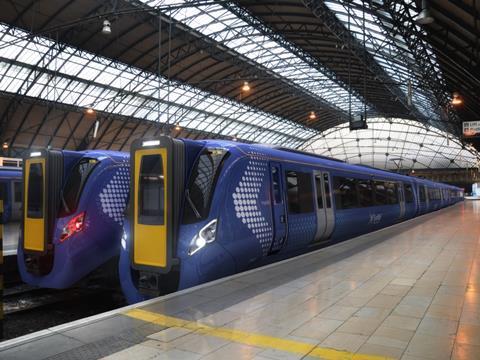 UK: Hitachi Rail Europe has opened an office in Milton Keynes to house its Learning & Development division and also the project team working on the AT200 electric multiple-units ordered for Abellio's ScotRail franchise.
There will initially be 25 staff at the office, with capacity for up to 50. Hitachi Rail Europe said the Milton Keynes site would enable it to be closer to The Quadrant:MK, infrastructure manager Network Rail's national centre, to facilitate 'working together to develop skills in signalling, traffic management and the digital railway'.
'The opening of our new office in Milton Keynes is yet another example of our determination to be a major player in the UK rail sector', said Hitachi Rail Europe Managing Director Keith Jordan at the opening.