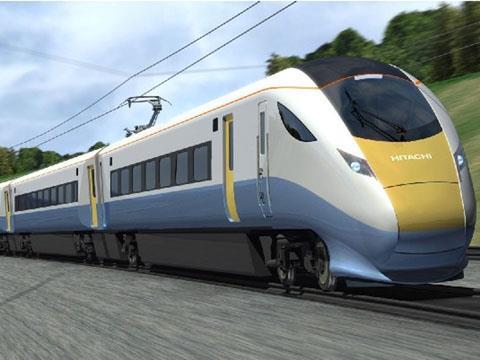 UK: Hitachi Rail Europe has selected Nomad Digital to provide on-board servers for the Super Express trains which it is to supply under the government's Intercity Express Programme.
The server will provide a single gateway for transmission of all operational data between the train and the trackside, including diagnostic information from the train management system, energy consumption data, seat reservation and timetable information.
Nomad Digital's R3500 router will be used as the the communications gateway, using multiple 3G networks to provide connectivity.
Nomad Digital previously supplied equipment for the Class 395 EMUs built by Hitachi.