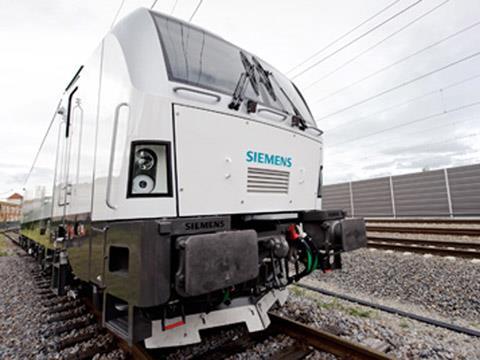 SIEMENS: Hailing the €3·7bn order from Deutsche Bahn for ICx inter-city trainsets as 'the biggest order in the company's history', Siemens AG reported a 24% year-on-year increase in orders at its Industry Sector during the financial year to September 30 2011. Revenue grew 9% to €32·9bn, contributing to a sector profit of €3·6bn.
Presenting the group's annual results in November, CEO Peter Löscher said strong performance at the Industry and Energy sectors had helped Siemens end its financial year with 'record operating results'. Total sector profit rose by 26% to €9·1bn, whilst revenues and new orders also increased. 'We are well positioned for moderate revenue growth in fiscal 2012', continued Löscher, predicting that annual revenues could break the €100bn threshold 'in the medium term'.
From the start of the 2012 financial year on October 1, the Siemens Mobility rail activities have been transferred to the new Infrastructure & Cities sector, as part of a reorganisation which Löscher said had 'aligned the business even more closely with our customers' (RG 11.11 p21). Noting that 'Siemens had identified the worldwide trend of urbanisation at a very early stage', the company emphasised that the new sector could 'offer cities solutions for mobility, environmental protection and energy efficiency' from 'a single hand'.