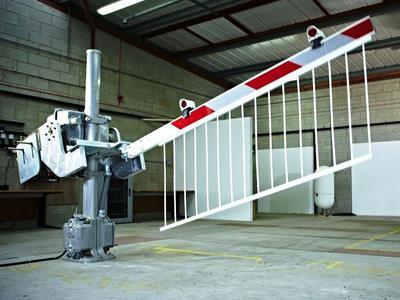 Siemens expects to complete its acquisition of Invensys Rail in early May, following approval of the deal by the European Commission's competition authority on April 18. The signalling supplier is to be integrated into the Rail Automation business of Siemens' Infrastructure & Cities Division during the second quarter of 2013.
Blaming a decline in orders as a result of the European financial crisis and strong Swiss franc, on April 10 Stadler Rail announced plans to reduce the 960 staff at its Altenrhein site by 60 over three months. Most would be temporary staff.
A groundbreaking ceremony on March 27 launched construction of the Mihara test centre, a 3·2 km rolling stock test facility at Mitsubishi Heavy Industries' Wadaoki plant.
Renfe has agreed to sell to Talgo for €16m its 49% stake in the Tarvia joint venture formed by the two companies to maintain 16 Series 102 and 30 Series 112 high speed trainsets under a 16-year contract running until 2027.
Atkins and Infrabel's consultancy arm TUC Rail have agreed to collaborate in bidding for rail projects, 'harnessing combined knowledge and experience to save time and money', according to Douglas McCormick, Managing Director of Atkins' UK rail business.
Mitsubishi Electric Corp has announced plans to build an engineering facility in Kobe to support the expansion of its public works, power generation and rolling stock activities. The ¥4bn facility is expected to open in April 2014, and will help increase operational efficiency by consolidating design and development work and providing increased space for manufacturing and testing.
Transnet Rail Engineering has been renamed has been renamed Transnet Engineering, reflecting a broadening of the scope of the South African company's activities.