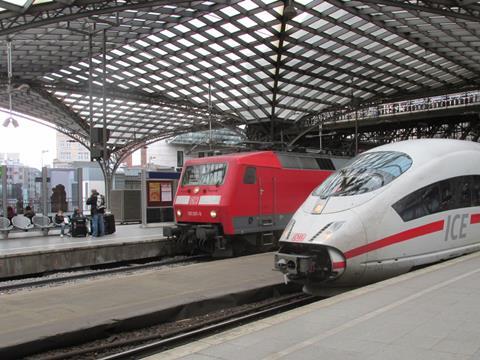 Deutsche Bahn CEO Rüdiger Grube has told Wirtschafts Woche that DB is planning to set up a fund to invest in start-ups. This would aim to circumvent the bureaucracy of the national railway, while being able to retain added value from new developments and mitigate the risk that a third party platform could come to dominate the market for services such as ticketing .
Around 150 Systra staff working on the Grand Paris project have moved to new premises in Saint-Denis.
EBIT at Vossloh Group 'improved considerably' to €2·3m in Q1 2016, compared to -€2·2m in Q1 2015 Owing to revenue shifts between the quarters, sales of €240·1m in the first quarter were 7·6% below the previous year figure, adjusted as a result of the sale of the Rail Vehicles business to Stadler. Vossloh expects 'a continuation of the positive business trend in the course of the year', supported by the strong orders in Q1 which were 'significantly' higher than sales at €289·6m.
Systra has formed a joint venture with design partner Mott MacDonald to support the Balfour Beatty/Vinci JV bidding for High Speed 2 contracts in the UK.