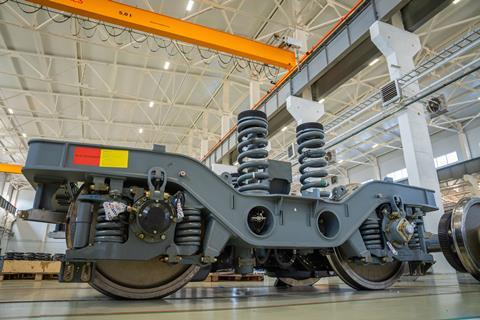 Alstom has inaugurated a €15m bogie production and maintenance centre at Astana in Kazakhstan. It is equipped to overhaul Alstom and non-Alstom components including wheelsets and dampers, with 3D measuring, non-destructive inspection and wheelset and motor testing.
Rail infrastructure construction company Martinus has entered into a purchase agreement to acquire track and bridge construction and maintenance and emergency derailment services provider Bottom Line Co, which is based in Lee's Summit, Missouri. It is the first North American acquisition for Martinus, which operates in Australia, New Zealand and South America, and is targeting expansion in the mass transit, high speed and material supply sectors.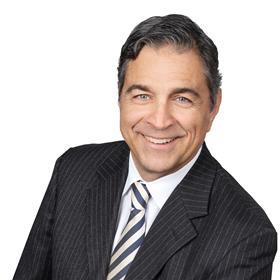 Leasing company Alpha Trains has appointed Bernhard Holzer as Managing Director of Alpha Trains Europa GmbH and Head of the Passenger Division from September 1. He succeeds Thomas Schmidt, who is leaving the company for personal reasons. Holzer has been responsible for Alpha Trains Group's Investment & Funding department since 2016, and joined the senior management team in 2019 as Group Investment Funding Director.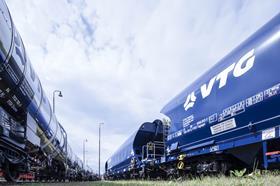 Alberto Nobis will take over as CEO of VTG GmbH on October 1. He joins from DHL Group, where he was most recently CEO Europe at DHL Express.
Deutsche Bahn has signed a two-year corporate power purchase agreement with Centrica Energy Trading, which will supply 70 GWh/year of electricity generated by three onshore wind farms developed by Prokon with a total of 45 turbines.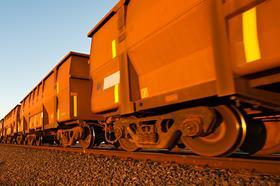 Accenture has acquired Western Australia-based rail, mining and energy automation and smart maintenance consultancy ATI Solutions Group.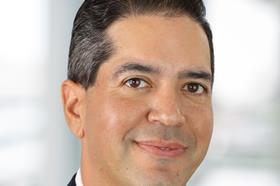 Peter Torrellas will be joining Cubic as President of Cubic Transportation Systems with the retirement of Jeff Lowinger in October. Torrellas was previously President of the Connected Communities business unit at Parsons.
Passenger information system supplier Televic GSP has appointed Kirk Klug as Director of Sales & Business Development for the USA. He has previously held roles at Stadler US, Siemens Mobility and Alstom Train Life Services, and was most recently President of North America at Ricardo Rail.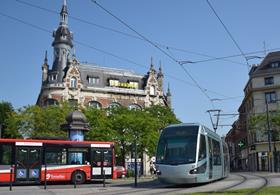 Following an extensive governance review, Keolis Group has decided to restructure its Executive Committee from early September, with four operational CEOs and four cross-functional directors reporting to Group CEO Marie-Ange Debon. Joining from the international division of UGI Group, Laurence Broseta, will become CEO, International, responsible for activities in Australia, North America, the UK, the Middle East, India and China. Jan Kilström, previously Managing Director of Keolis Sweden, becomes CEO, Continental Europe, with responsibility for Belgium, Denmark, the Netherlands and Sweden. Previously Group Director of Marketing, Innovation & New Mobilities, Annelise Avril has been named CEO, France — Major Urban Networks, while Group Director of Human Resources & Transformation Clément Michel becomes CEO, France — Paris-Ile-de-France & Territories. He is succeeded as Group Human Resources Director by Lydie Jallier, who joins from Safran Landing Systems. The health & safety, security and group transformation portfolios are transferred to Group Director, Industrial Division, Pierre Gosset. Christelle Villadary continues as Group Finance & Legal Director, while Sophie Durand remains Group Communications Director. A new director will be appointed to head up Marketing, Innovation, New Mobilities, Sustainable Development and Engagement. Former CEO France Frédéric Baverez and Group Deputy International Director Arnaud Van Troeyen are leaving the company.