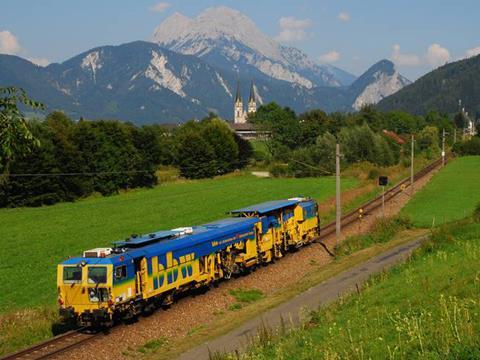 EUROPE: As part of an ongoing restructuring programme, Balfour Beatty Rail announced on November 14 that it had agreed terms to sell three more of its rail infastructure activities in mainland Europe.
Subject to approval by the relevant competition authorities, the track division of Balfour Beatty Rail GmbH Deutschland, (BB Gleisbau) and JumboTec GmbH in Germany plus Balfour Beatty Österreich will transfer to Rhomberg Sersa Rail Group on January 1 2015.
RSRG said it was taking 'the next step towards a comprehensive supplier', continuing an evolution that began with the merger of Rhomberg Rail and Sersa Group towards the end of 2012. The company now has 1 662 employees in eight countries on three continents, generating sales of €338·3m in 2013-14. The three businesses will add another 600 employees at various locations in Germany and Austria and a turnover of about €85m a year. Chairman Konrad Schnyder said the acquisition would help to strengthen the group's presence in its core German, Austrian and Swiss markets.
According to RSRG CEO Hubert Rhomberg, the transaction will generate valuable synergies. The German businesses will both come under the umbrella of Sersa Germany; the track division will be renamed RS Gleisbau, while JumboTec will retain its current brand. The Austrian business will be renamed Rhomberg Fahrleitungsbau GmbH and will be integrated into Bahnbau Wels GmbH.
'We are putting the companies in good hands, and we are very pleased that we have found a buyer that will continue to develop the three businesses', said Dr Michael Bernhardt, Managing Director of Balfour Beatty Rail GmbH. 'We already know RSRG as a strategic partner from many projects. RSRG will expand its portfolio in the infrastructure sector, including the rental and maintenance of track machines in Germany, enhanced by an exclusive distribution agreement for Balfour Beatty Rail products in the Austrian market.'