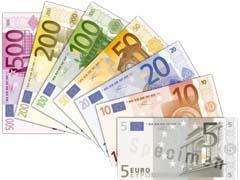 UK: Mouchel Group announced an agreement to sell its rail engineering business to Sinclair Knight Merz for £3·4m in cash on October 19.
Mouchel Rail has 107 staff in London and Manchester providing design, consultancy and project management services for civil and structural engineering, signalling and permanent way. It reported a post-exceptional pre-tax profit of £0·8m on net revenue of £13·6m in the year to July 31 2010.
The transaction is expected to be completed on October 31, and in addition to the sale price Mouchel is to retain net realisable assets of £2·5m. Proceeds will be used to repay debt.
'The sale of Mouchel Rail is key step in our strategy to focus on Mouchel's leading positions in core markets', said Mouchel Group CEO Grant Rumbles, appointed on October 13 to succeed Richard Cuthbert who had resigned following the discovery of 'an actuarial error' that resulted in a one-off profit on a long-term contract being £4?3m lower than expected.
SKM recently merged with transport planning consultancy Colin Buchanan & Partners, and said this latest deal strengthens its transport infrastructure practice. 'As well as capitalising on the ongoing growth of the rail sector in the UK, we expect this acquisition to bolster our transport infrastructure capabilities globally through the addition of rail signalling, track and permanent way design skills', said Michael Shirley, General Manager for Buildings & Infrastructure at SKM. 'The expansion of our skills in composite design and bridge design in particular will be highly valued by our global client base.'