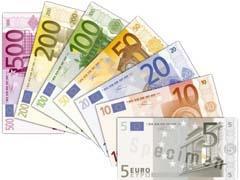 GERMANY: The Stadler Pankow GmbH subsidiary of Stadler Rail officially opened a new rolling stock final plant in a former concrete factory in the Hohenschönhausen area of Berlin on September 5.
Stadler has 830 staff in Germany, 70 at Hohenschönhausen. The company is investing €10m expanding capacity in Berlin, which Director Michael Daum said offers a 'skilled and highly qualified workforce'. Stadler hopes to create 300 new jobs in Berlin and Brandenburg by 2013.
'Berlin's industry is fit for the future,' said Mayor Klaus Wowereit. 'After radical restructuring, it is now contributing again to the economic growth of our capital city. We are delighted that innovative and internationally competitive businesses are locating to Berlin. They profit from an excellent local research environment'.