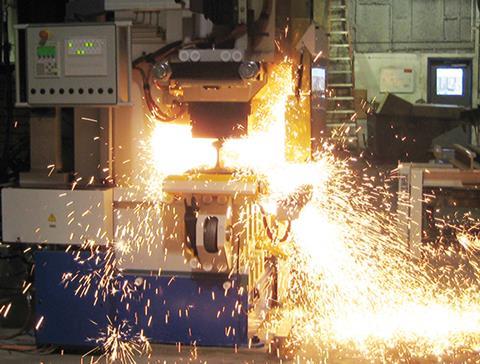 AUSTRALIA: Following a competitive tender, Sydney Trains has selected Voestalpine VAE Railway Systems to buy its Bathurst Rail Fabrication Centre track component and rail welding plant.
'A 2012 review of the BRFC found it to be a solid business that would benefit from the innovation and technology of private sector expertise to fully realise its growth potential', said Sydney Trains Chief Executive Howard Collins on December 16. 'Having a company of this calibre bring its international experience to the BFRC is a win for those who are employed at the facility, as well as for the region and for Sydney Trains.' BRFC has 51 staff and generated revenue of €34m in 2013.
Sydney Trains has entered into a seven-year agreement for VAE to meet its welding, track and turnout requirements.
'BRFC is one of the five largest railway system providers in Australia', said Franz Kainersdorfer, head of VAE's Metal Engineering Division. 'This acquisition extends our product and customer portfolio in Australia to include passenger and local traffic, and continues to expand our already excellent market position further. Thanks to the affiliated welding plant, we have opened up additional business opportunities within the Voestalpine Group'.