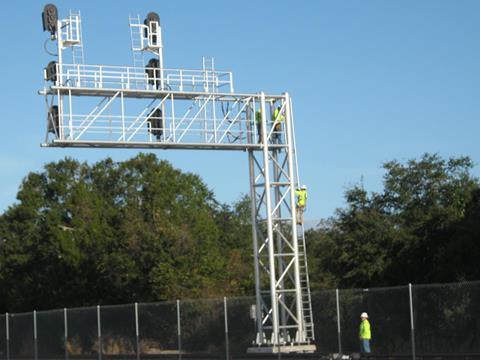 USA: Wabtec Corp has acquired the Railroad Controls signalling construction services subsidiary of RCL Services Group with effect from February 4.
Based in Benbrook, Texas, Railroad Controls was founded in 1994 and now has around 500 employees with revenues of $75m in 2014. Its capabilities include the installation of level crossing, signalling and Positive Train Control-related equipment.
'In recent years we have expanded our presence in signal design, engineering, project management and construction through organic growth initiatives and the acquisitions of Xorail and C2CE', said Wabtec President & CEO Raymond T Betler. 'Railroad Controls further strengthens our turnkey capabilities in this key market segment and provides technical expertise that complements our existing electronics, signalling and train control offerings.'
Investment bank Harris Williams & Co advised RCL and its shareholders on the sale, which 'is a significant transaction for the industry and our Transportation & Logistics practice and demonstrates the continued interest in the broader rail industry by both strategic and financial investors', according to Harris Williams & Co director Jeff Burkett.