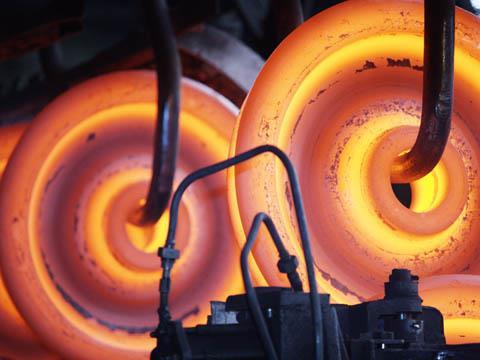 INDIA: Ukrainian steel producer Interpipe has licensed its railway wheel manufacturing technology to Durgapur Steel Plant, allowing it to supply 955 mm diameter monobloc wheels under the KLW brand.
Interpipe has supplied a range of equipment and support services to allow DSP to attain the production standards required by Indian Railways' Research, Design & Standards Organisation.
The transfer agreement enables DSP to use Interpipe software for metallurgical analysis and design work, and includes machinery for cutting ingots, forging, rolling and machining of wheels. DSP produced a trial batch of wheels in June for assessment by RDSO. The wheels will be fitted to electric multiple-units being built for IR.