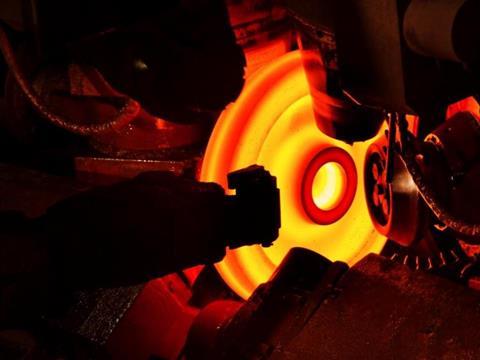 RUSSIA: The Allegro joint venture of EVRAZ and Rail Service Industrial Group has awarded Austrian industrial equipment manufacturer Andritz a contract to supply a full-cycle railway wheel production line for a US$200m factory which is to be built in the Titanium Valley Special Economic Zone in the Sverdlovsk oblast.
Dr Heinz Autischer, Group Senior Vice-President and Global Head of Metals at Andritz, said 'we will deliver the most advanced production line ever built in this segment.'
The first deliveries of equipment are scheduled for Q1 2022, and production is scheduled to begin in Q4 2022, creating 425 jobs.
The plant will have an annual production capacity of 200 000 solid-rolled wheels, with the possibility of increasing this to 300 000 wheels/year.
'The manufacturing of railway wheels is very demanding in terms of the unique competencies and quality control along the value chain, starting from steel production', said Denis Novozhenov, EVRAZ Vice-President for the Ural Division.