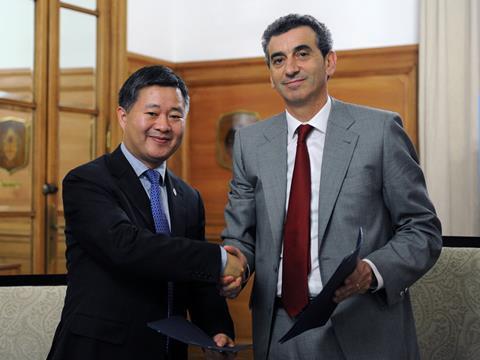 ARGENTINA: On November 4 Minister of the Interior & Transport Florencio Randazzo announced that he had signed an agreement with CSR Sifang, under which the Chinese rolling stock manufacturer would establish a facility in Buenos Aires.
Randazzo said that the facility would be located within the Liniers workshops that maintain rolling stock for the Sarmiento commuter route, including the new EMU fleet delivered by CSR Sifang.
The possibility of undertaking rolling stock production at this site would be considered, he added. This move would start the technology transfer process required to revive rolling stock production in Argentina, said Randazzo.